PRODUCTS
Adjust to your needs!
Our offer includes solutions that allow organizations to keep the necessary records while applying tax breaks related to creative work or research and development activities. You can choose a solution that best suits your company's profile and type of activities.
Available separately or in combinations: ebadu.PKUP + ebadu.R&D + ebadu.IPBox
SERVICES
Support
Every change requires proper preparation. Are the necessary conditions met for applying a given tax break? Are there any changes required to the internal documentation? How to properly prepare employees?
We will help answer these and other questions during the implementation process. Here's how we help:
Tools, reports and statistics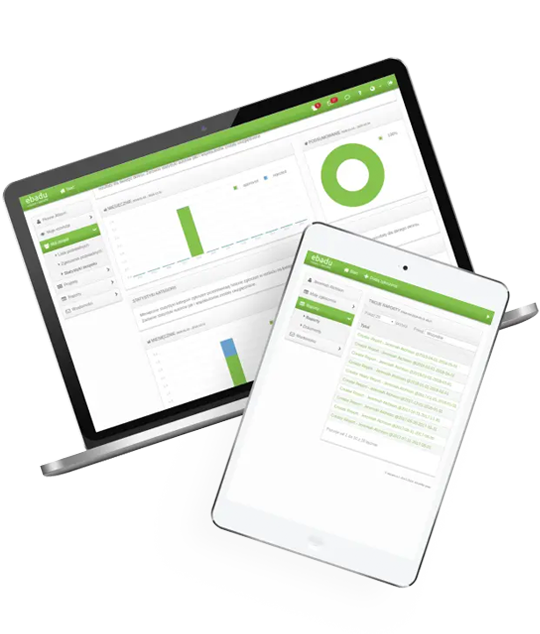 O NAS
10 years on the market.
For you.
Comprehensive solutions allowing the use of popular tax preferences related to the creation of new or improved products and services.

We have been with you and for you for 10 years!

Trusted us:
Discuss solution
+48 71 75 75 543
Send message
ebadu.pl sp. z o.o.
55-093 Kiełczów, Poland
ul. Skowronkowa 1