ebadu.R&D
Intro
The key issue in innovative enterprises is research and development (R&D). Some R&D costs (so-called "eligible costs"), even if they have already been recognized by the taxpayer as operating expenses (either once or as part of depreciation), may be re-recognized in tax-deductible expenses.

In other words: some expenses can be classified as tax-deductible costs three times, thus leading to the reduction of income tax.

As a result, the taxpayer receives a refund of up to 38% of the eligible costs incurred. Details on this tax preference were presented by the Polish Ministry of Finance in the tax explanations issued on July 15th, 2019.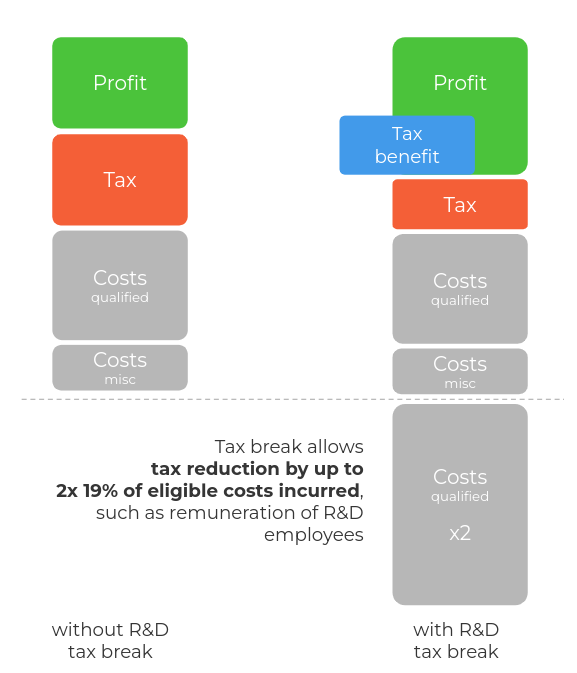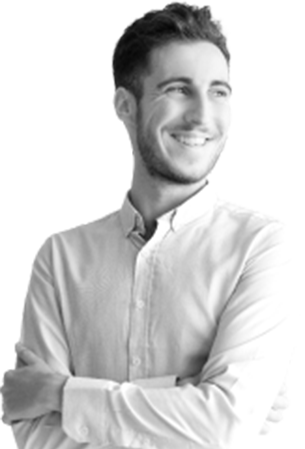 ebadu.R&D
For whom?
The service ebadu.R&D is aimed at innovative companies conducting R&D activities and, thus, incurring costs such as employee remuneration, costs related to obtaining patents or expenses for the purchase of expert opinions, advisory services or equipment needed for research.
ebadu.R&D
ebadu
.R&D

record-keeping tool

The application of R&D relief requires the keeping of appropriate records of activities related to R&D projects and expenses incurred (and eligible for tax exemption). Records-keeping will be a pleasure with us. What do you get?

System / tool for the purpose of applying R&D tax relief and expenditure record-keeping in R&D projects.

Expert support, including access to a dedicated tax advisor specializing in the field of applying R&D relief.

Reports confirming incurred R&D expenditures, used to record personnel costs.

Maintaining data and reports backups for the entire period required by law.

Transparent system for accepting expenditures in R&D projects.

System security updates.
System updates implementing current legal changes and improving the operation of the system.

Perfect integration with other ebadu services, such as ebadu.PKUP, ebadu.IPBox, enabling the use of several tax benefits at the same time under one system!
ebadu.R&D
Calculate benefits of
ebadu
.R&D
See what benefits are possible for your organization as part of the use of ebadu.R&D. Enter the basic data to estimate the actual benefit for your business!
%
Employee participation in R&D projects:
75
The benefits calculator shows the estimated, approximate values of the benefits obtained.
Discuss solution
+48 71 75 75 543
Send message
ebadu.pl sp. z o.o.
55-093 Kiełczów, Poland
ul. Skowronkowa 1