ebadu.PKUP
Intro
Very often, activities performed by employees, especially in technology companies, are creative. It follows that the results of their work are protected by copyright.

An employee-creator who transfers proprietary copyrights to its employer may benefit from increased, 50% tax-deductible costs (Article 22 (9) of the Personal Income Tax Act). The use of copyright tax scheme effectively increases the employee's net salary by up to 15%!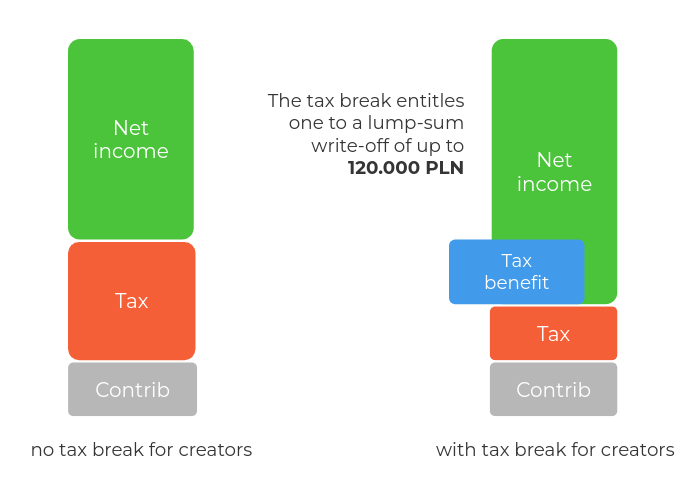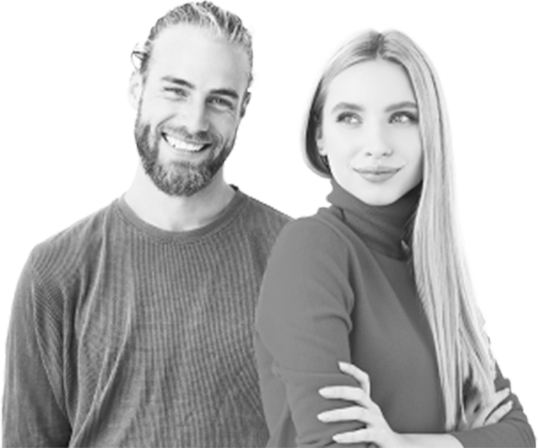 ebadu.PKUP
For whom?
The ebadu service .PKUP is aimed at companies whose employees, as part of their duties, conduct creative activities. The effect of its application is an increase in the net salary of employees in connection with the transfer of copyright to work results created under the employment contract.

A specific "side effect" of using ebadu .PKUP is a clear register of acquired intellectual property rights significantly facilitating the verification of their structure, particularly useful in case of Mergers & Acquisitions (M&A).
ebadu.PKUP
ebadu.
.PKUP

record-keeping tool

Correct application of copyright tax break scheme requires diligently kept documentation. That is why we created the ebadu.PKUP system. Keeping records will be a pleasure with our solution. What do you gain?

Transparent process of accepting work results submitted by employees. You can choose the approval scheme that best suits your organization, the type of works submitted or the type of projects you work on.

Reports for every participant in the process, at every level of the organization. They constitute appropriate proof of the copyrights transfer. Available at your fingertips.

System updates with new functionalities. You don't have to worry about updating the system or changing regulations. We constantly make sure that the system reflects legal changes adapting it to the changing environment and expectations of our users.

Perfect integration with other ebadu services, i.e. ebadu.R&D, ebadu.IPBox, thus allowing you to enjoy several tax benefits simultaneously!

Security updates and full compliance with the GDPR requirements.

Expert support, in particular access to a dedicated tax advisor in the field of applying copyright costs.

Maintaining data backups for the entire period required by law.
ebadu.PKUP
Calculate benefits of
ebadu
.PKUP
See what benefits are possible for your organization as part of the application of ebadu .PKUP . Enter basic data to estimate the real benefit for your company and employee!
Annual gross employee benefit
Annual gross employer benefit
Attention: the quoted calculations should be treated as estimated. The actual benefits of applying the tax break depend on the individual parameters of the employment contract or the context of the creation of creative work results!
Discuss solution
+48 71 75 75 543
Send message
ebadu.pl sp. z o.o.
55-093 Kiełczów, Poland
ul. Skowronkowa 1